January and into February, weather had been dry as a bone.
So, we decided might as well get started if Mother Nature wasn't going to give us water.
A lot of things swiftly got finalized.
The design, fire bowl, and placement first: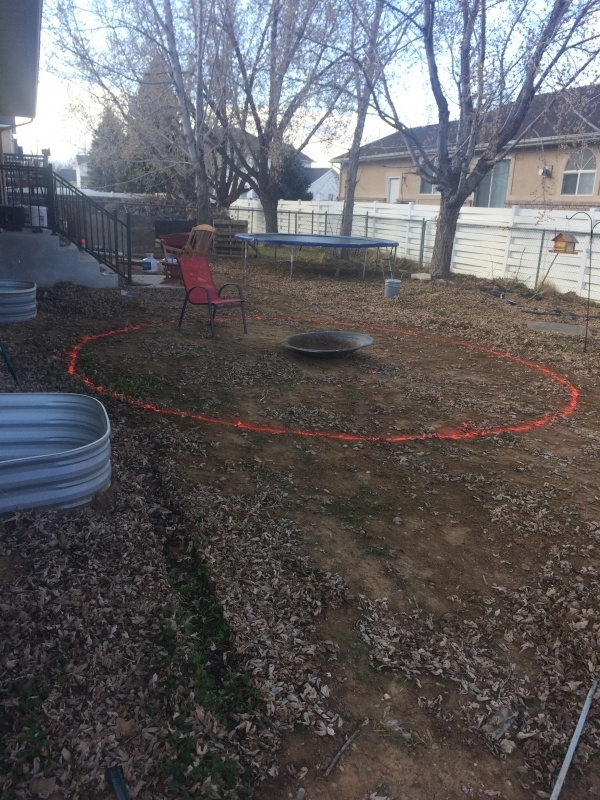 The stones for our circle: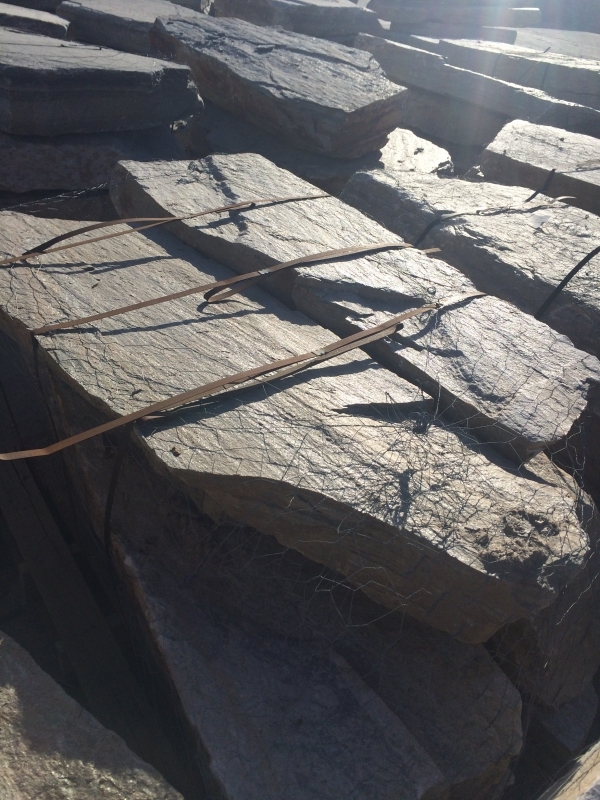 And even the flagstone choices for around the pit.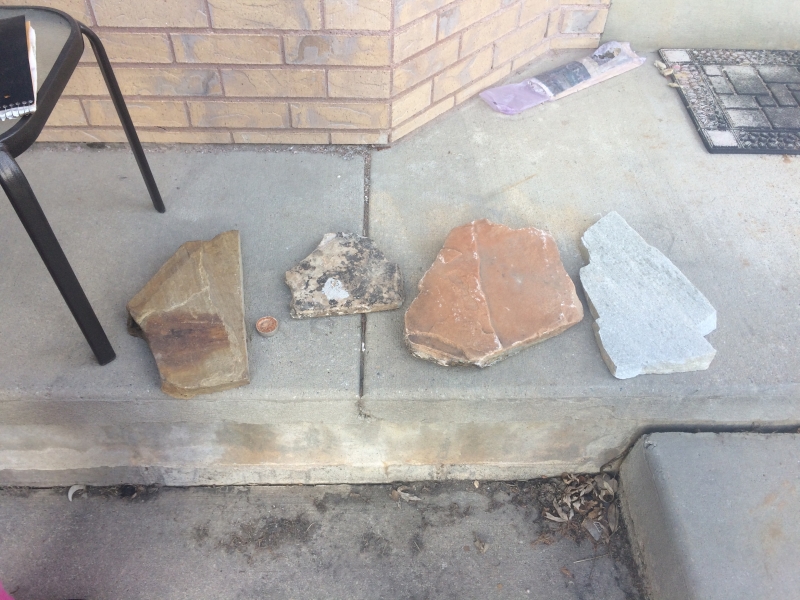 So began the cleanup, saying goodbye to many items from the past, moving towards the future.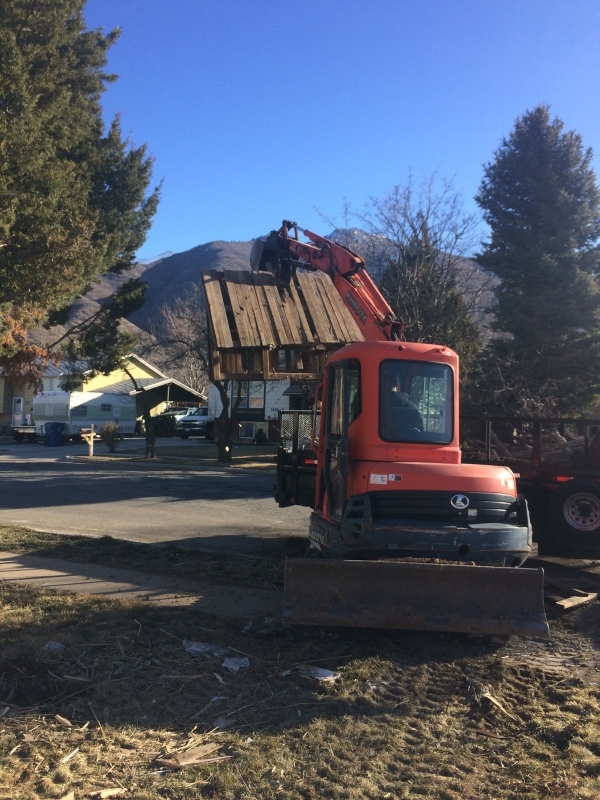 However, as soon as we got the first stones up…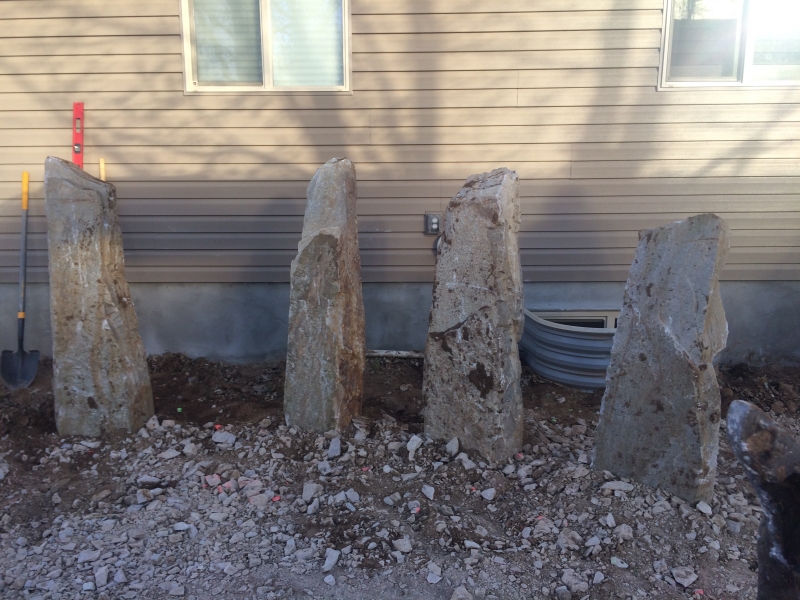 We've been inundated with soggy weather, with another weekend of wet coming up. So, the waiting continues…